Dubuque County insurance agent charged with using premium payments for personal use | Tri-state News
EPWORTH, Iowa — An Epworth man is accused of using customers' insurance premium payments for…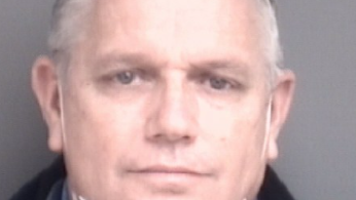 EPWORTH, Iowa — An Epworth man is accused of using customers' insurance premium payments for personal matters and selling policies after his license was revoked.
Michael J. Heiberger, 52, was arrested Thursday at Dubuque Law Enforcement Center on a warrant charging money laundering, six counts of fraudulent sales practices under $10,000 and nine counts of acting as an insurance producer without a license. All are felony charges.
Court documents state that Iowa Insurance Division Fraud Bureau officials opened an investigation into Heiberger Insurance Co. and Heiberger himself on Oct. 24, 2019, after receiving a complaint that he was using premium payments for personal use.
Investigators discovered that Heiberger changed multiple customers' premium dates and payment schedules, then used the money for personal and business expenses without authorization. Heiberger later admitted to doing so to "make ends meet," documents state.
Heiberger deposited $13,284 of these funds into his personal and business accounts. Heiberger also transferred money among his two accounts and his juvenile son's account from July 2018 to March 2020. Of this money, $6,215 was identified as being transferred from the business account to the boy's account to Heiberger's personal account in an attempt "to conceal or disguise the source of funds going into Heiberger's personal account," according to documents.
At least six customers were victims, documents state.
"Ultimately, no customer took a financial loss, due to the insurance company carrying the debt of unpaid premiums," documents state.
Heiberger was served an order on April 1 revoking his insurance producer license in Iowa effective May 1 for a period of five years.
An investigation determined that Heiberger continued to act as an insurance agent from May 15 to July 17 on nine separate accounts, according to documents.