Finance committee to tackle Evers' budget in person; public hearings around state in question | Local Government
"So much of government takes place in Madison and even when they do Superior Days…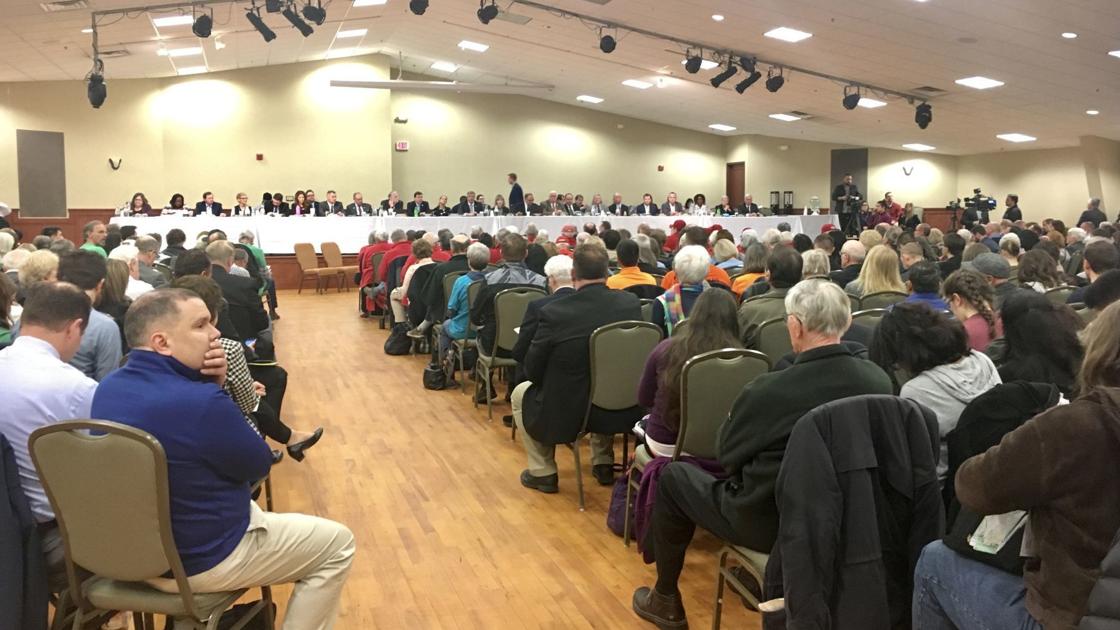 "So much of government takes place in Madison and even when they do Superior Days and things like that, it's just not the same," she said. "I think the best thing about Joint Finance is that it goes all over the state. I think the roadshow is very important. I think it is very important for citizens to feel like they have access to the government."
It's still unclear exactly how the panel will handle balancing public testimony and prioritizing health concerns in the months to come.
Sen. Howard Marklein, a JFC co-chair, said at a WisPolitics.com luncheon Thursday he expected members would hold "a similar number of public hearings around the state like we've had in the past," though he stressed nothing was finalized. Meanwhile, Rep. Mark Born, the committee's other co-chair, told a reporter Tuesday night in the Capitol he expected lawmakers would have an announcement on that in the next few weeks.
"We'll certainly have ways that we'll communicate with the public because that's an important part of our budget process," the Beaver Dam Republican said.
Rep. Evan Goyke, D-Milwaukee, said it's possible hearings would be conducted regionally, though it's not known whether there would be some hybrid virtual-in-person model enacted.
"We will not accept something that compromises people's health and safety," Goyke, a committee member, said in an interview Wednesday. "I cannot tell AARP members that their choice is either to attend something that could be very risky or not to have their voice heard as a part of the budget process."