New flood insurance rates coming your way | News
The federal government says it has a new way to calculate flood insurance, and you…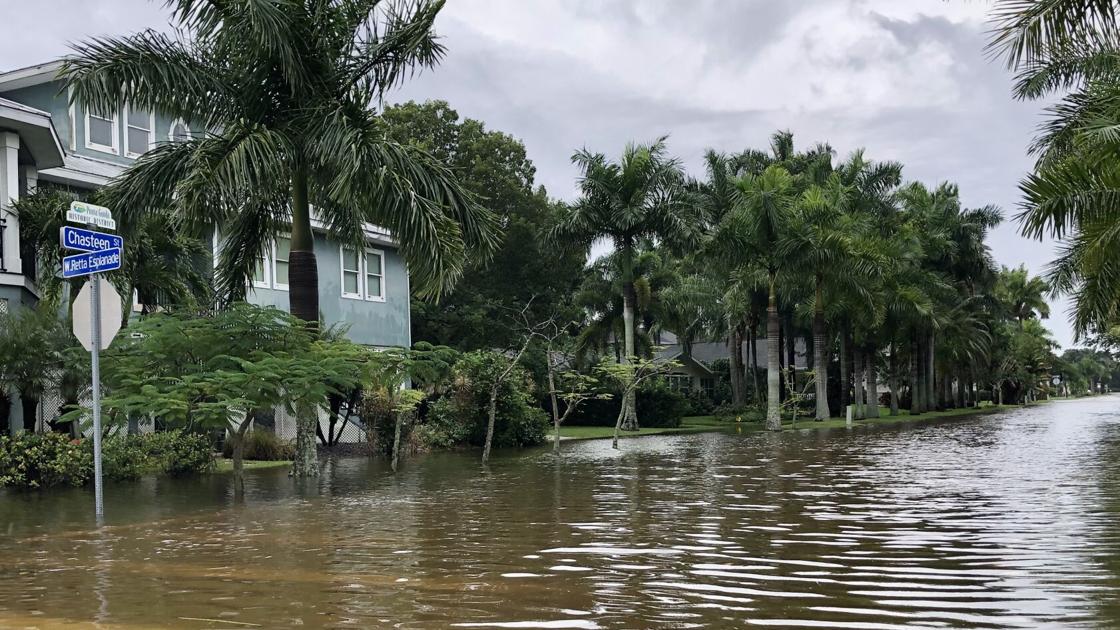 The federal government says it has a new way to calculate flood insurance, and you should be able to find out how much you will pay.
Last week, the Federal Emergency Management Agency, after years of behind-the-scenes negotiations, announced a phased-in start for new flood insurance rates. They are calling it Risk Rating 2.0, Equity in Action. It was supposed to take effect last year, but got postponed to this year, and existing policies are postponed until April 2022.
"This new rating system is fiscally sound, fixes longstanding inequities in flood insurance pricing, and improves resilience to climate change," the Department of Homeland Security said in a statement.
The new approach to calculating flood insurance will include more factors than FEMA has been using. FEMA first started offering flood insurance about 50 years ago after many private insurers declined to handle flooding.
New rates will take effect on Oct. 1, but only for new policies or if your rates are going down. For existing policies going up, new rates take effect on April 1, 2022. Congress has enacted laws that prevent FEMA from raising rates more than 18% a year. FEMA expects therefore that about half of policies will reach their full rate in five years and by 10 years, 90% of policies will reach their full rate. That leaves 10% of property owners with rate increases so high it will take more than 10 years to hit the top.
FEMA has also introduced a cap on rates of $12,000 a year for a single-family home, according to the Miami Herald.
You should be able to find out your new rate from so-called write-your-own insurance agents, said Crystal Paulk-Buchanan, FEMA Region IV External Affairs Specialist.
Charlotte County may be in a good news/bad news situation. The bad news is 40% of property owners own in the high-hazard flood plain, county officials have said, and about 60% of the land in the county is in that region. That's because the land rises gradually and minimally out of the Gulf of Mexico, unlike Florida's southeast coast such as Miami, where the bedrock rises rapidly at the coast line.
Florida has the most FEMA flood policies than any other state. Charlotte County has more land in the flood plain than its neighbors, such as Sarasota County which has 24% of its land in high-hazard flood plains.
The good news for Charlotte County and others is that the new rates are expected to help people with lower value homes, who FEMA said have been overcharged under the current system.
Local insurance agent Jim Nolan of Nolan Family Insurance said he expects most property owners in the county will be OK, except for those whose homes or property are on the outer barrier islands such as Boca Grande on Gasparilla Island. Gulf-facing property there, in addition to being high in value, is in the highest flood hazard area where hurricane-force winds make flooding worse. As high-value homes requiring major hurricane protection features, the cost to replace those homes is high.
"Houses in velocity zones, I think, will have the biggest impact, and we don't have a high percentage of them," Nolan said of Charlotte County.
FEMA said its present system has not taken into account the relative cost to replace a home. This is one of the bigger changes in FEMA's new approach. FEMA also is updating its flood maps gradually, using newer data and technology to calculate exactly how high a piece of property is. In an effort to be more like regular insurance, FEMA has incorporated more information on how often floods have happened to a particular piece of property.
Flood insurance is required for any mortgage in a flood plain. If you pay cash, they can't force you to get flood insurance.
Residents of both Punta Gorda and Charlotte County as a whole get discounts of FEMA flood insurance based on actions the local governments have taken to prevent flooding.
A majority of Florida's 1.7 million policy holders will see an increase, according to the Miami Herald. About 340,000 Florida policy holders may see a decrease.
Why the new rating system?
FEMA's Federal Flood Insurance Program is in debt about $20 billion, and that's after Congress wrote off about $16 billion in debt. Flooding from Hurricane Katrina in New Orleans and Hurricane Harvey in Texas caused extensive damage to property that was most often uninsured.
FEMA wants to encourage homeowners and property owners with lower cost homes, not necessarily in any flood plain, to buy flood insurance. But the current system is unaffordable to these property owners. Making policies more appealing is expected to get more homeowners insured. That in turn, helps the system stay solvent. FEMA has long encouraged flood insurance for those whose property is not in a flood plain.
FEMA has tried to increase rates before and failed. In 2012, FEMA raised rates, but some were so high that federal legislators successfully blocked the increase. This time, FEMA took a more careful approach, but legislators are already complaining.
"There are rumors that (new rate figures) may also be delayed until April 2022," said Charlotte County's flood plain coordinator, Josh Overmyer.
While some object to costly flood insurance, many scientists studying climate change say insurance should reflect the true cost of living in vulnerable locations, like on the breezy Gulf of Mexico. Critics of government bailouts say the world can't afford to encourage people to live in coastal zones where increasingly unpredictable storms cause recurring disasters.