Business owner is confident downtown vibe will return | News
Dick Nelson, the owner of two businesses in downtown Johnson City, has seen his fair…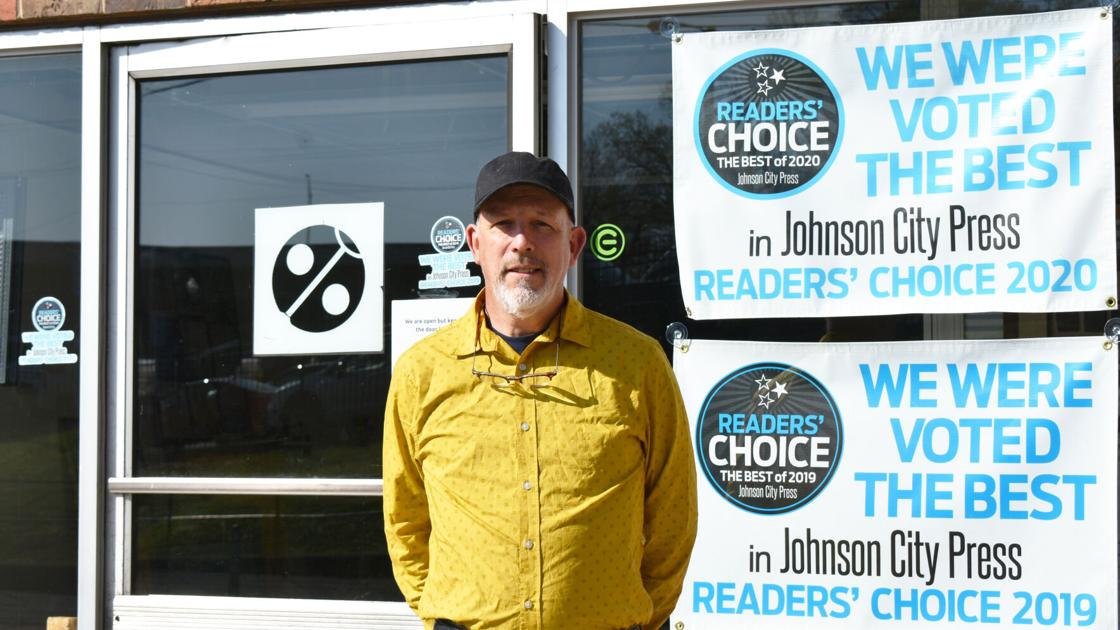 Dick Nelson, the owner of two businesses in downtown Johnson City, has seen his fair share of ups and downs in the business world during the past two decades.
And while the COVID-19 pandemic has certainly been a low point for many local retailers and restauranteurs, Nelson believes there are better days ahead for his and other downtown businesses.
"The pandemic has set many things back 10 years, but I don't think it will take 10 years for the downtown to recover," said Nelson, who owns the building at the corner of East Main Street and Colonial Way where he has operated Nelson Fine Arts and Framing since 1999. "The day is coming when people will be comfortable about enjoying downtown again. That was taken away from them, and there is a lot of pent-up energy."
He is confident those people "will be back in droves."
Nelson said the downtown district has seen hard times before. It was left for dead more than 15 years. That was when Nelson and other business owners began urging city leaders to the steps to address the safety and infrastructure needs of the district.
He said progress began slowly when the city took steps to beautify the streets, add ornamental lighting and bring art and other amenities to the downtown. A major step was taken when the storm water abatement and other key infrastructure improvements were finally made to the area.
Nelson also remembers the things local businesses and city leaders have done successfully to breathe new life into downtown by working together. In the case of his business, First Fridays was a turning point when it launched in 2001.
He noted revitalization of downtown Johnson City has been driven by "individuals with dreams," and he believes that entrepreneurship will rebound once the pandemic has passed. Nelson said he hopes too see a return of art shows to his gallery in the summer, and people once again able to safely enjoy a fresh brew inside Dos Gatos Coffee Bar, which he owns with his partner and barista, Kate Pierce, at 238 E. Main St.
The two are also dreaming of bigger things for Dos Gatos. Nelson said they have been talking about adding rooftop space to the business to serve non-alcoholic cocktails.
Nelson said "there is a vibe" attached to downtown Johnson City that sets it apart from the personalities of other cities in the region. Johnson City is impacted by East Tennessee State. He believes the university is "a creative link" to the downtown district, and is confident those tries will only become stronger with the revitalization of the Wast Walnut Street corridor.
"I'm a firm believer that a rising tide rises all ships," he said. "We will all glean benefits."
As for the future of business in downtown Johnson City, Nelson said he is optimistic it will return to the unprecedented growth seen before the start of the pandemic.
"Downtown USA is not a fad," he said. "It's where businesses have always started. The collective public wants something to do that doesn't involve going to a mall, a movie theater or a chain restaurant."